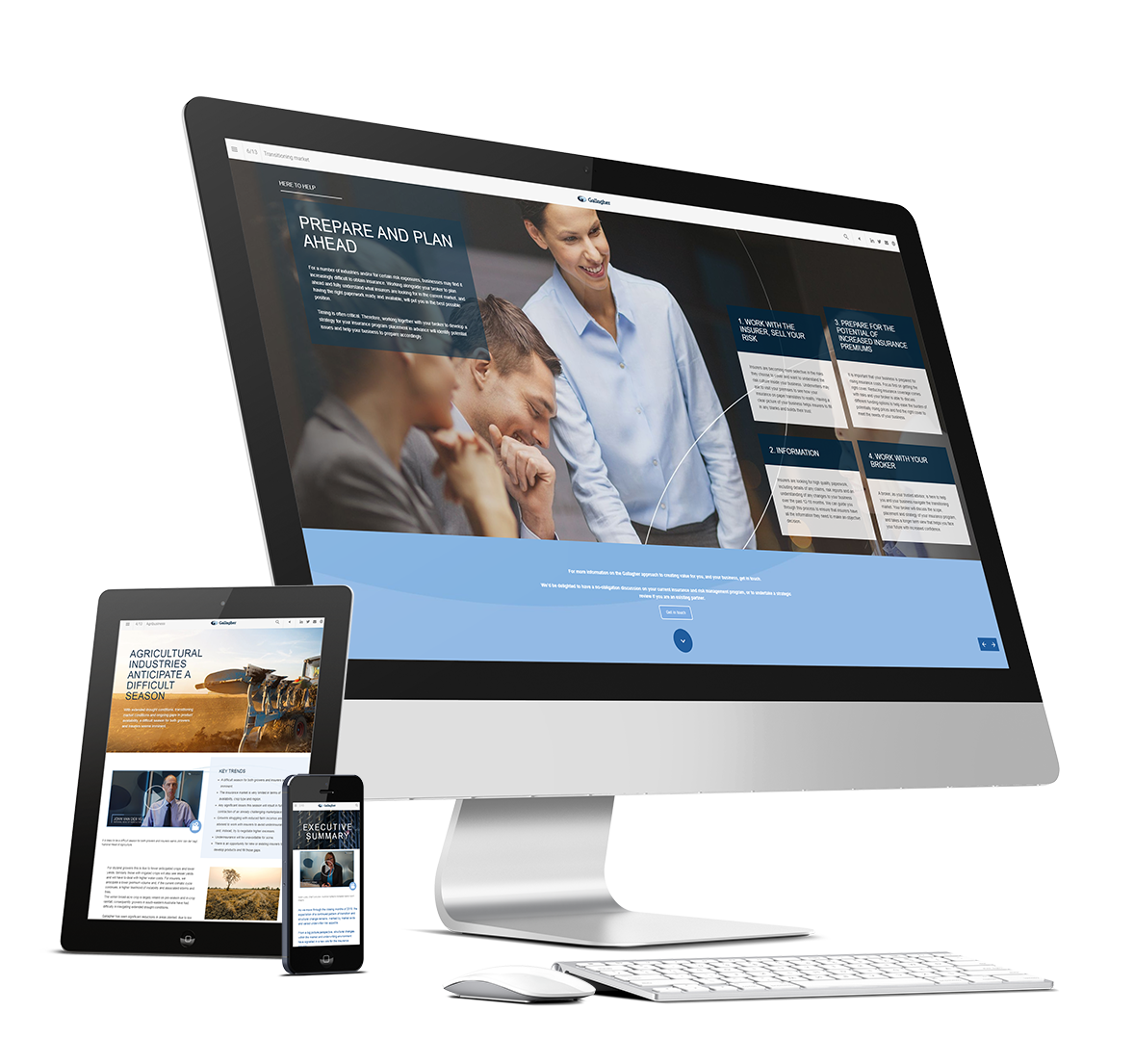 Gallagher Market Overview Report
---
Business Insurance Risk Insights
The 2019 second half Gallagher Market Overview Report discusses the structural changes within the market and underwriting environment signalling in a new era for the insurance industry, as well as the emerging trends that face a number of different business sectors.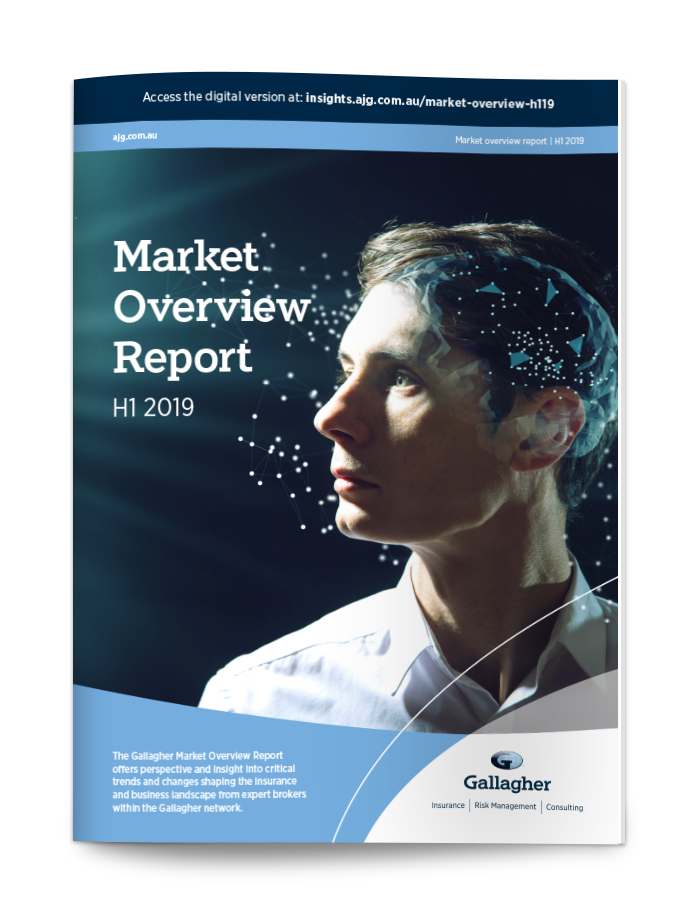 H1 2019
First half 2019 Market Overview Report
The impact on the majority of businesses and insurance classes as the insurance market continues to transition
The importance of risk mitigation strategies for food producers
The reduced aviation insurance supply in the Australian aviation insurance space
Why awareness of how cyber and D&O insurance can intersect is critcally important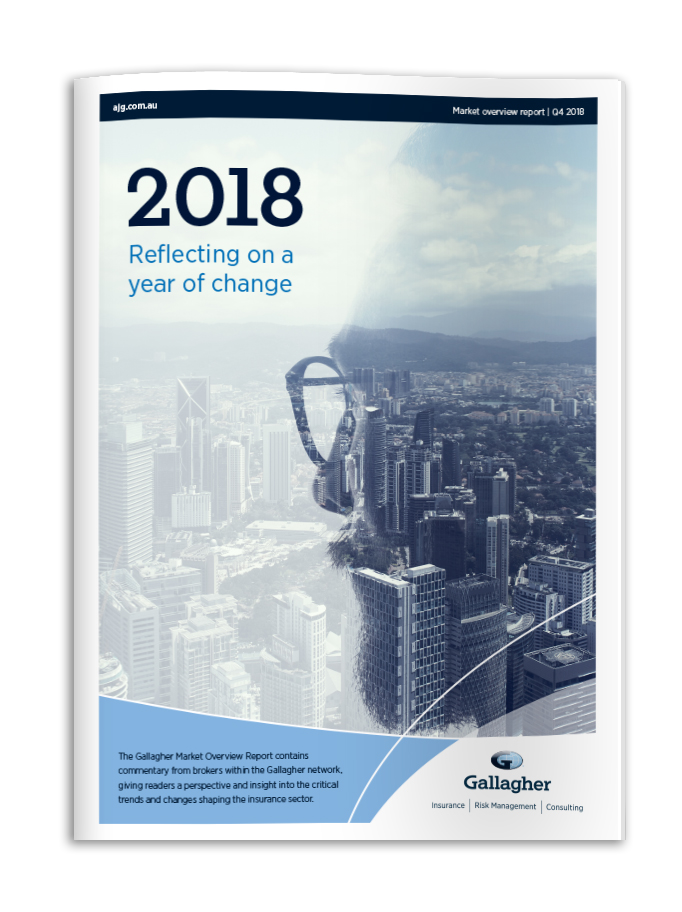 Q3/Q4 2018
2018: Reflecting on a year of change
How the tough

D&O insurance market is impacting IPOs

Why

 

surety bonds

 are soaring as an alternative to bank guarantees
What's driving sustainable growth in the

Australian transport sector

Major fire events and needles-in-fruit crisis contributing to uncertainty in the food production industry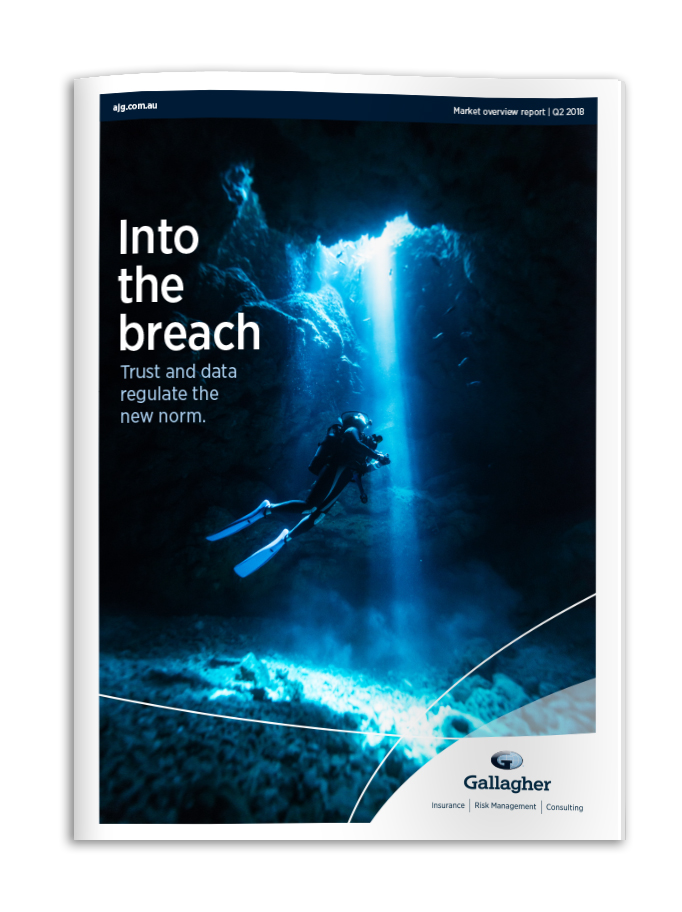 Q2 2018
Into the breach: Trust and data regulate the new norm
Insurer pushback on dirty energy projects; increasing appetite for renewable projects
Australian businesses increase cyber security spend as breach reporting laws kick in
Legal claims from failed students a key risk as international student population booms
Critical gap between data and medical science in managing sports concussion injuries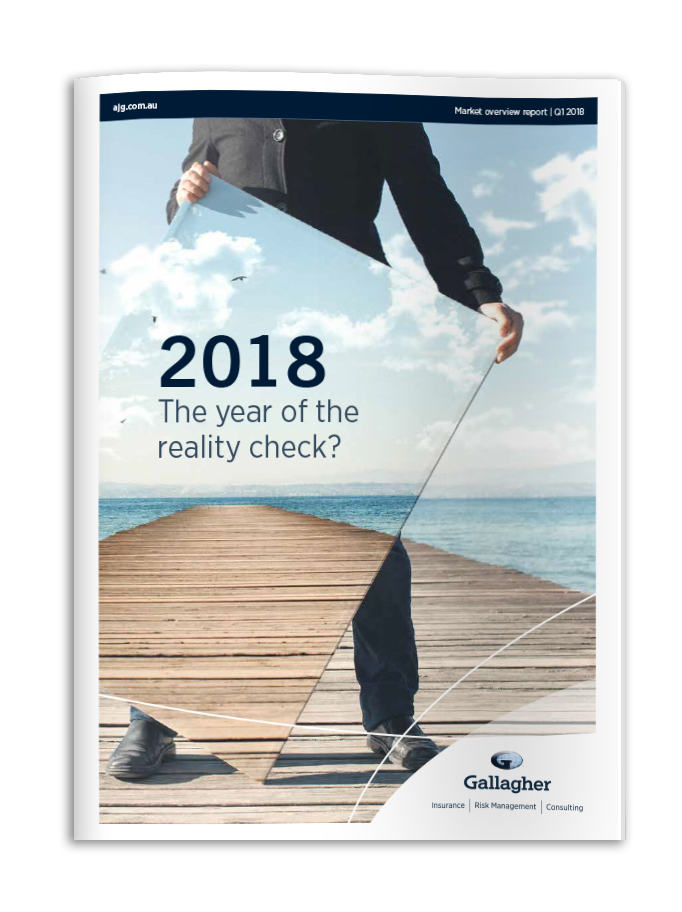 Q1 2018
2018: The year of the reality check?
How insurance markets will respond to the natural disaster-related losses of 2017
Whether the mining and resources sector is showing signs of recovery
The increasing complexity of insolvency appointments in the last 6-8 months
Whether the east coast infrastructure boom will be hampered by a civil engineering skills shortage
How the insurance industry needs to respond to the needs of the Australian start-up fintech sector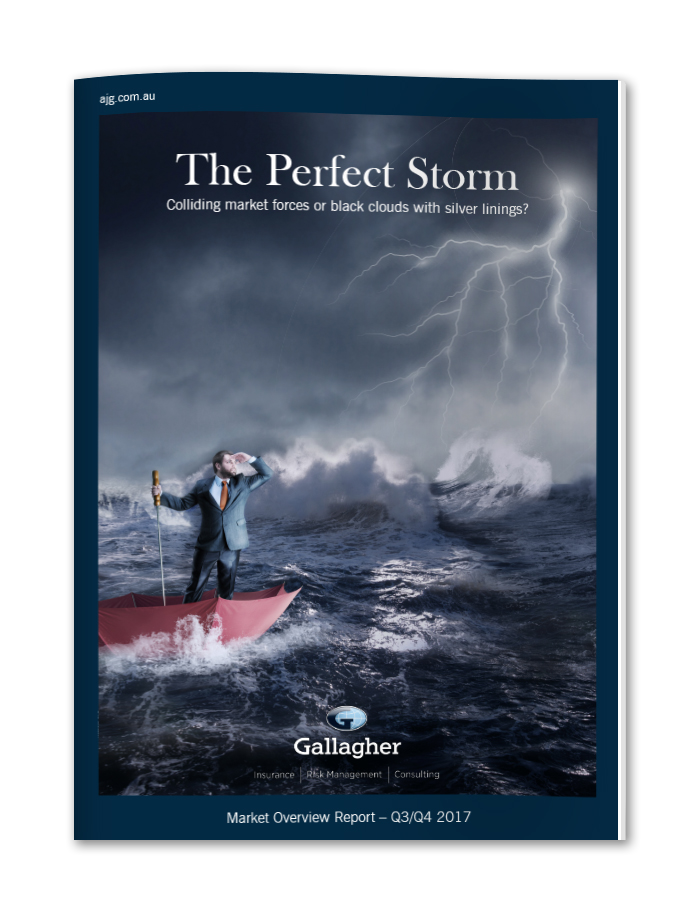 Q3/Q4 2017
The Perfect Storm: Colliding market forces or black clouds with silver linings?
How legislative changes will impact workplace risk
Navigating the compliance minefield in the marine and logistics sector
The factors driving insolvency risk across Australia
How a hardening market can disrupt the insurance claims process
The widening gap between the cost of insurance cover and insurance claims in the oil and gas sector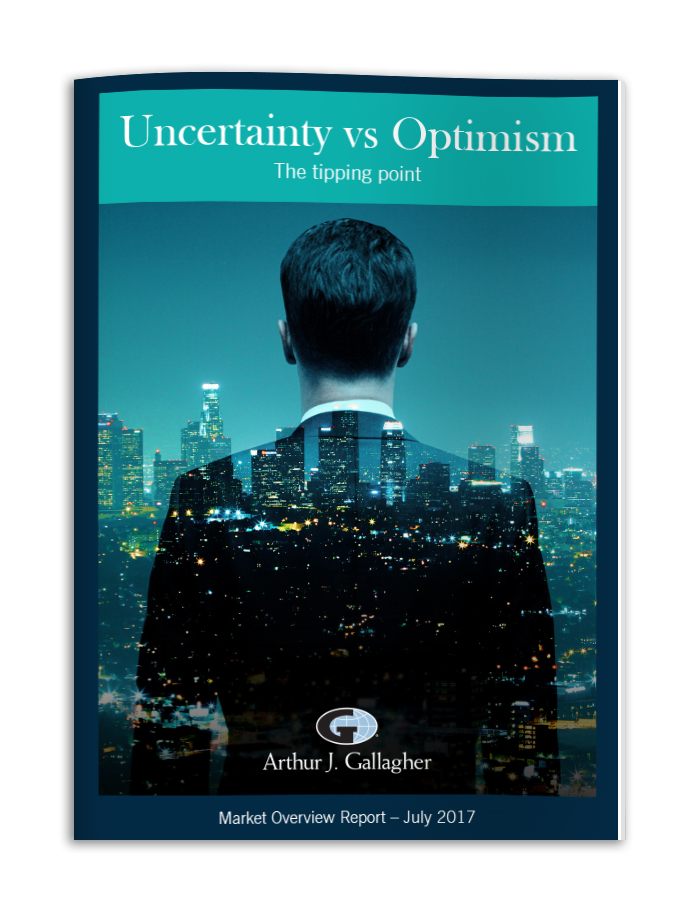 Q2 2017
Uncertainty vs Optimism: Have we reached a tipping point
How the climate change and clean energy debate has become one of the most fiercely contested political issues in years
The impact of new online market giants and rising rents in the retail sector
The opportunities and risks of the Government's ambitious infrastructure plans
The evolving cyber security and terror threats